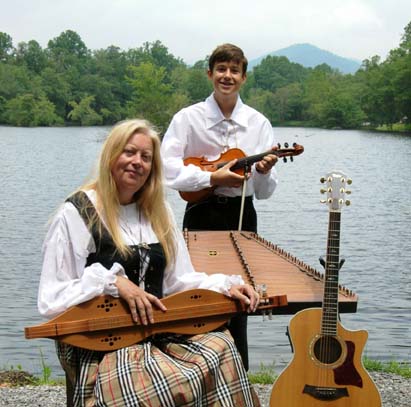 Exploring the Celtic to Bluegrass Connection
In late Spring, 2005, Celtic Heritage Productions (CHP) produced Marcille Wallis's sixth CD, Timeless, a collection of mostly American music popular in the old-time and bluegrass traditions. CHP enlisted the talent of then-14-year-old Matt Miller, the reigning Florida State Fiddle Champion known for his bluegrass wizardry and improvisational flair. In support of the CD, Marcille and Matt went on a summer tour that included the Great Lakes Region (Ohio, Michigan, Illinois and Wisconsin), and Massachusetts. Their collaboration evolved into a "musical lecture" entitled "Exploring the Celtic to Bluegrass Connection."
This lighthearted lecture traces the migration of Irish and Scottish music "across the pond" to the hills of Appalachia and beyond, with tune medleys that begin in one tradition and morph into another, beloved Carter Family songs, even original pieces composed in the Appalachian tradition. Frequent sing-alongs, combined with the ongoing dialogue between the presenters and the audience makes this a truly interactive presentation that is both educational and plain ol' foot-stompin' good fun!
To book "Exploring the Celtic to Bluegrass Connection" call 941-625-8544 or contact us by e-mail.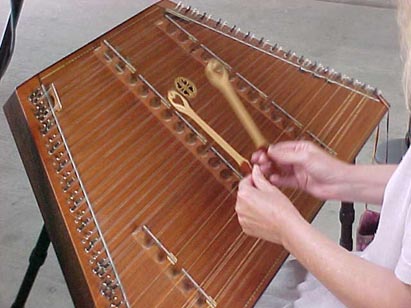 Workshops
Celtic Heritage Productions (CHP) draws upon a talented pool of musicians that includes some of the "best in the business" to present workshops ranging from one-hour sessions to day-long or even week-long seminars. Any ability level can be accommodated, from complete beginner to experienced. Topics may include general skill-building, repertoire-building, exploration of a particular style or genre, arranging for solo or ensemble, or ideas for playing more "musically." Many of those in our "pool" are proficient in a number of instruments, so workshops that focus on topics other than instrument-specific skills can usually accommodate a variety of musicians.
To assist in the planning/coordination of your workshop, CHP draws on the unique perspective of Marcille Wallis who, in addition to being a life-long musician, is also a professional educator who spent 24 years teaching (mathematics) in the public schools.
To plan your workshop, call 941-625-8544 or contact us by e-mail.